Provider Portal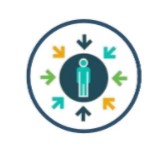 This portal provides potential providers with information that includes our Provider Guide for various Human Services Departments that contract for services. The guide describes programs that often seek contracted providers to serve the residents of Rock County. You will find information on the programs below with links to relevant information regarding each specific program.
This portal also includes information on our HSD Compliance Plan and training for that Plan as well as links for various aspects of our contracting process. Please feel free to reach out to the Rock County Administrative Services staff with specific questions about the contract process at [email protected].
Services
MA Compliance Information
In the tab below one will find information regarding the Rock County HSD Compliance Plan, including links to the Plan, Code of Conduct, and a Trainings PowerPoint on the Compliance Plan.
This tab also contains information for Staff, Providers, and Participants in Rock County HSD programs on how to report concerns and/or issues of non-compliance.
Links
In the tab below one will find links to information related to the contracting process including where to send inquires for those interested in becoming a contracted provider for certain programs in the Rock County Human Services Department.