Southern Consortium Call Center
How to Apply for Benefits
You may apply for benefits by phone with the Southern Consortium, by mailing an application to the CDPU, online at www.access.wisconsin.gov, or in person at your local office. (List of Local Offices)
Changes Affecting Benefits
Changes affecting benefits that you receive through Economic Support should be reported to the Southern Consortium Call Center. By calling to report your change, your case can be handled by the next available representative and you will get an updated status of your benefits.
Some changes that should be reported to the Southern Consortium are:
Birth of a child
Address changes
Changes in income or assets
People moving in or out of the household
Changes in expenses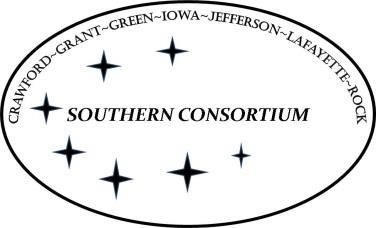 Do you have a change to report for your Food Share, Healthcare or other programs of assistance?
Representatives are ready to take your call.
Serving Crawford Grant, Green, Iowa,
Jefferson, Lafayette & Rock Counties
(Toll-Free) 1-888-794-5780
Fax: 1-855-293-1822
---
Hours (Excluding Holidays)
Monday - Wednesday, Friday
8:30 AM – 4:00 PM
Thursday 11 am – 4 pm
---
Applications, changes, or renewals may also be reported online at access.wi.gov.
Using the Southern Consortium
Call Center
Select a language, press 1 for English, press 2 for Spanish, press 3 for Hmong, press 4 for any other language.
For questions on how to send in verification for your case, your Forward health or Quest Cards, how to apply online, or how to apply for W-2 press 1.
If you are calling to make changes that may affect your child care authorization please press 2.
If you or any person you are calling about is elderly, blind, or disabled please press 3.
If you are calling regarding a Long Term Care, Nursing home, or Family Care case please press 4.
If you are calling to apply for benefits, to process a renewal, to report a change, or for any other questions related to your case please press 5.

Sending in Documentation
All documents should be submitted through the Central Document Processing Unit (CDPU) at:
CDPU
PO BOX 5234
Janesville, WI 53547-5234
OR
Fax to 1-855-293-1822