Dementia/Memory Care

Dementia Care Specialist

Providing support and education to individuals, families and other care partners regarding Alzheimer's disease and related dementia.
For more information, 1:1 coaching or consult call 608-741-3600.


---
Memory Screens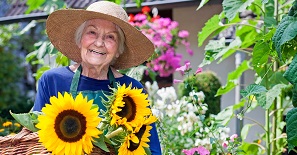 Memory screens and early detection of a potential problem is as important as screening for blood pressure, diabetes or stroke. A memory screen is simply a wellness tool that may assist in identifying possible changes in memory or cognition. It also provides a baseline for future reference. Screens can be completed free of charge by contacting the ADRC at 608-741-3600.
---
Support Groups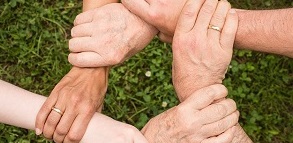 Support groups are a valuable resource to help any caregiver turn challenges into solutions. Support groups share information about prevention, resources and latest information available for caregivers. Most of all support groups can often help a caregiver not feel so alone.
Rock County Caregiver Support Groups
---
Memory Cafés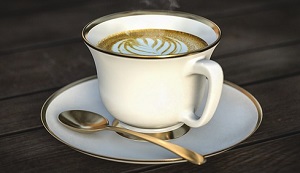 A memory cafe is a meeting place (coffee shop, restaurant, etc.) for anyone who has begun to experience changes in memory. It can be a fun way to connect with others who are dealing with the same issues. The intent is for people with memory or cognitive issues and their family or friends to come together in a relaxed and social environment to connect with one another.
---
Purple Tube

The Rock County Purple Tube project for Dementia Care will work with families to complete documents and develop a plan in the event of a medical or behavioral emergency which is readily available for First Responders, EMS and/or Law Enforcement. The plan will include a client safety plan, a list of medications, recent photo, brief medical overview and potential interventions if person with dementia is showing signs of anxiety or acting out behaviors.
---
Dementia Live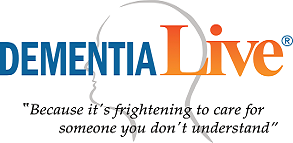 Dementia LIVE is a dementia simulation experience that immerses participants into life with dementia, resulting in a deeper understanding of what it's like to live with cognitive impairment and sensory change. After participating in the LIVE experience, you may notice better relationships with family or residents including quality visits, less care-partner stress, and better communication. For more information, contact the ADRC at 608-741-3600.
---
Dementia Friendly Initiatives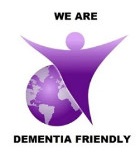 Have you seen this symbol in a local business and wondered what it meant?
If not, you might look for them as you go about your daily routine. This symbol on the door indicates that the business is "Dementia Friendly" and their employees have been trained to show more understanding for customers who have memory problems or other difficulties with their thinking.
These employees have been trained to recognize signs when someone is struggling to understand or communicate and they have been trained to better serve them.
More "Dementia Friendly" symbols are popping up throughout Rock County. The dementia friendly movement is helping people begin to understand dementia and the needs of those living with its challenges. This is an ongoing effort and more businesses have joined to raise awareness and support their citizens living with dementia as well as their caregivers.
For more information on the Dementia Friendly Initiatives call 608-741-3600.
---